Living on Ventotene Island
Ventotene is more than a holiday destination. The Island is an opportunity to live in a Protected Marine Area and Terrestrial Reserve enjoying permanent contact with nature, in the smallest town in central Italy, on a genuine island characterised by its slow pace of life.
Make the bold decision to enjoy life here: less than 2 square kilometres of fertile volcanic land, with a history dating back to the ancient Greeks. Ventotene is the island of Ulysses' sirens, of the exile of Giulia, daughter of the emperor Augustus, of the Bourbon prison inspired by the panopticon building style, of the fascist confinement of Sandro Pertini and of Altiero Spinelli, author of the Manifesto of European Federalism.
Here, you can leave your watch, your car, your mobile phone and your many worries at home, rediscovering tranquillity and time for yourself.
Your days will be filled with simple, slow-paced memories: meetings at the bar or at the port, chats under the pergolas, the colours and smells that change from month to month.
And the discovery of local flavours, together with the stories that accompany them: Pierino's calamari and lobsters, the scorpionfish offered at "Luna", Mario's artichokes, Nicola's onions and Vincenzo's smiles.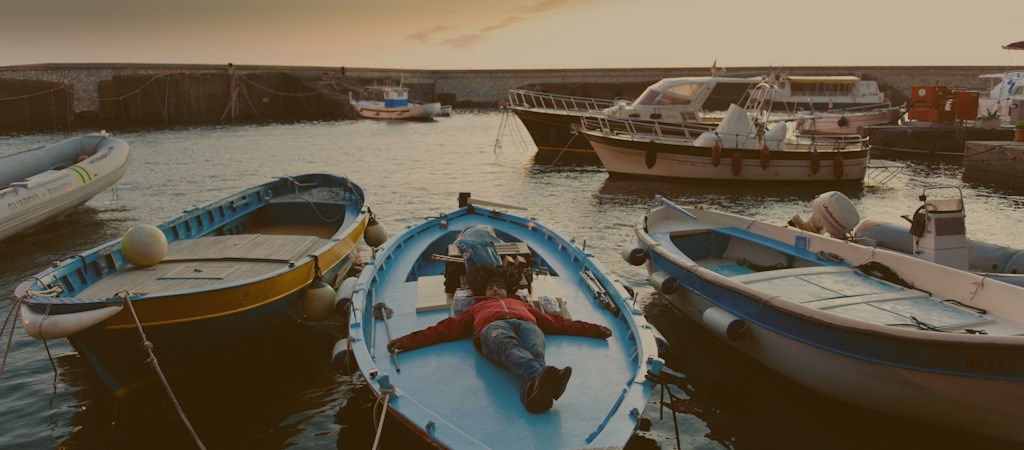 Experience Ventotene Island year-round
Ventotene is a profound emotional experience: each season is a concentration of Mediterranean charm and serenity.
Visit in spring: find inspiration for your projects on the Island, come and enjoy the colours of days that are slowly getting longer and reconnect with your mind and body in the great outdoors.
Visit in autumn: rediscover your concentration and open yourself to reflection by the sea. Visit the Island for the mild air and the last few dips in the sea.
Visit in winter: enjoy that moment of absolute silence, of meditation, of the sound of footsteps, of your gaze towards the sea that defines the Island.

Move to Ventotene Island
Changing your life, renting or buying a house and starting over in Ventotene is possible. If you are considering it, we can help you!